Deviants needs all the help it can get, from fans becoming patrons to just a couple clicks a day to vote on the comic! Topwebcomics lists all sorts of webcomics and with your help we can move up the charts and get noticed by more people! It's free, no registration is needed, and it only takes a couple clicks! You can vote everyday! Every vote counts and is greatly appreciated!
You can support us on Patreon and Gumroad. You can also follow us on Sexyversecomics.com, Deviantart, Itchio, Gamejolt, and Tumblr.
Deviants Summary
Jameson has been given a very important job by his mother. He's to become the new sex servant for a succubus?! Satisfying the carnal desires of a woman over twice his age will require a lot of blood, sweat, and every drop of cum! This new slice of life series takes a more laidback look at the Sexyverse as humans live alongside various monster races like succubi, vampires, werewolves, gremlins, leprechauns and more!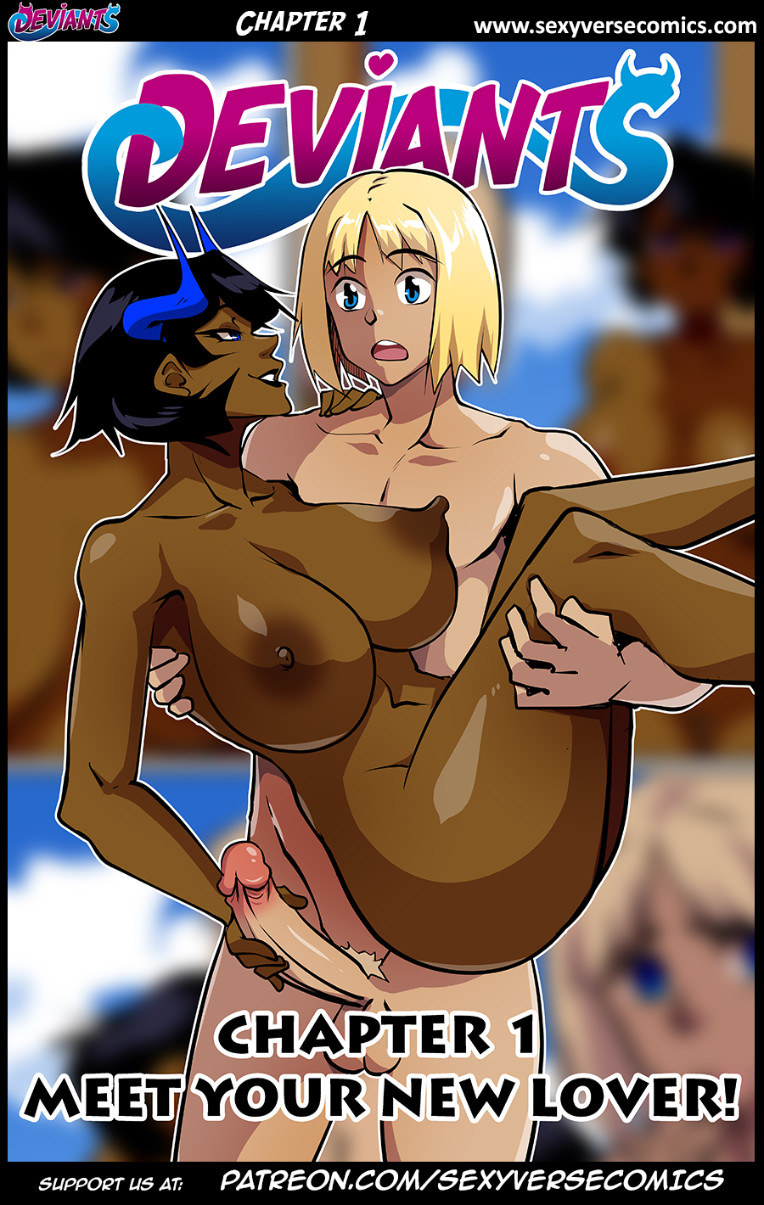 Art: Aya Yanagisawa