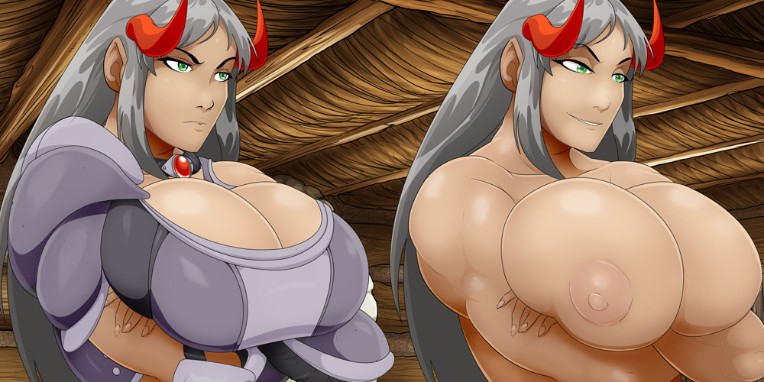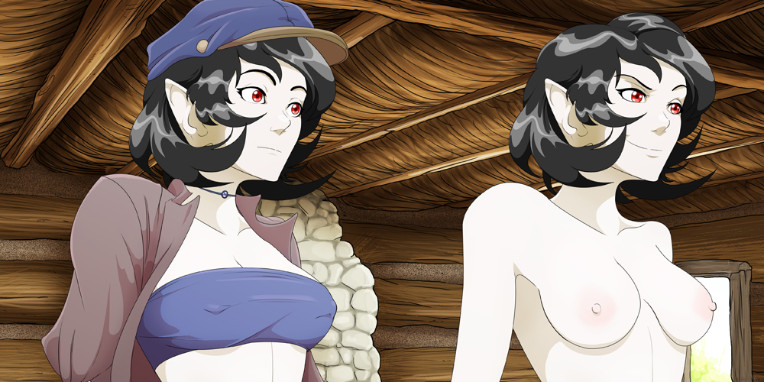 Fug – A vampire thief that comes to you looking to hide. She's cute but she has a dirty mouth which is interesting considering she's offering to suck your dick. Will you aid a criminal in hopes of getting something from her in return, or are you going to turn her in?
Dorena – A busty succubus soldier, she upholds the Queen's law and will be sure to tell you that at any opportunity. She's not as willing to get naked and screw around but she's a succubus so her basic instincts are constantly fighting her resolve to do her duty without delay.
Enter a world created by a bored goddess and make your mark on it! As the only male you'll find yourself in the middle of various plots and random encounters! Customize your character and make friends and allies in this immersive game!