---
This week we start working on Raven's route!
Lust Tome – When a normal person gets horny they take a cold shower, think of baseball, or just masturbate it away. But for Raven… she has a huge magical book to help her with that.
Lust Tome and Raven – This is not the kind of help that Raven was expecting.
Welcome back to Titans Tower! You play as Beast Boy in this episodic series and choose your responses and actions. Are you a good guy, a snarky badass, or a corny flirt? Your choices will lead down various paths and the endings of each episode carry over. Take time between episodes to talk to other characters and progress at your leisure.
Get Fan Favorite Access on Gumroad and help support us in developing this game! We put out WIPs, full resolution art, and new builds every month! The first build of Tales of Titans Tower will be going up at the end of August!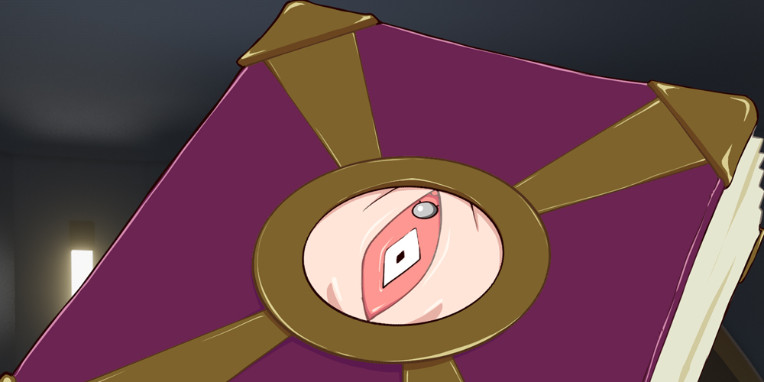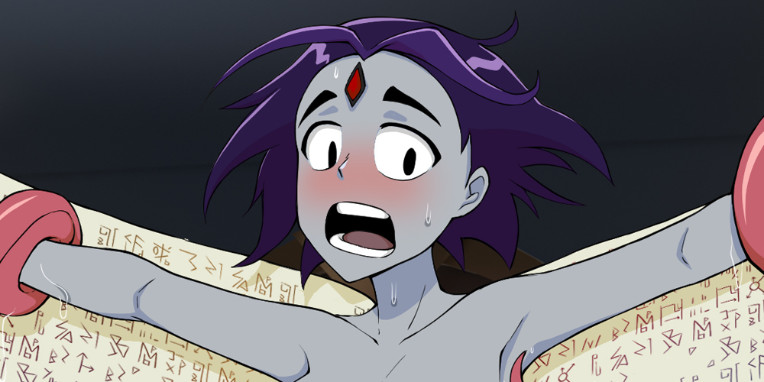 Art: Amonzone